Mission Statement
Our mission is to provide a complete health and fitness experience encompassing wellness and prevention through fitness, sports and health care; focusing on community needs, serving elite athletes to those seeking a healthy lifestyle.

The Jungle Club of Vero Beach is the area's only complete health and fitness facility.
Its sprawling layout makes it one of the largest exercise facilities in the area. The 58,000 sq. ft. fitness area is equipped with state-of-the-art Cybex resistance and Star Trac cardiovascular machines along with the largest selection of free weights in Vero Beach and along the Treasure Coast. The Jungle Club of Vero Beach has the feel of a resort with 2 pools, hot tub, tennis, indoor racquetball court and an abundance of sun loungers. A varied class program features over 60 classes per week. The facility also includes a separate spinning and gravity studio, complimenting an extremely well qualified and diverse personal training team.
"In 1992, when telling friends and family about my intentions to buy a converted house and swimming pool in a Vero Beach wilderness known as the Jungle Club, my sanity was called into question. Over 20 years later the evolution astounds even me. I am so proud the Jungle Club is recognized as the number one health club on the Treasure Coast and that it has become a focal point of the Vero Beach Community." --John Cairns (Owner)--
"If you're looking to make friends or embark on a intense fitness journey, this exercise facility believes in making fitness fun. We look forward to seeing you at Vero Beach's most complete health and fitness club where there is something for everybody." --Katie Smith (General Manager) info@thejungleclub.com--
Layout of the Jungle Club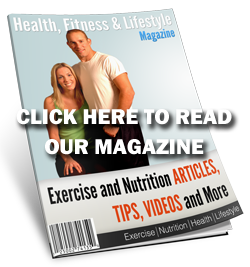 The Jungle Club is celebrating over 22 years of health and fitness!

Club Hours:

| | |
| --- | --- |
| Mon - Fri | 4:30am-9:00pm |
| Sat: | 7:00am-6:00pm |
| Sun: | 8:00am-5:00pm |
Phone: (772) 567-1400
Email: info@thejungleclub.com